Einstein's Agent works by giving kids "Game Minutes" for educational activities.
Once installed, it runs in the background, monitoring the time spent on games and reminding the kids to do more educational activities when game minutes run low.
It works like this:
Step 1: Kids earn "Game minutes" by doing educational activities.
Step 2: Playing computer games such as Minecraft reduces game minutes.
Step 3: When game minutes remaining reaches zero, any games are automatically minimised, thereby interrupting game play until more game minutes are earned.
Step 4: Kids are prompted to perform more educational activities to earn more Game Minutes.
Step 1:  Earning Game Minutes.
There are a number of ways kids can earn Game Minutes within Einstein's Agent:
You can add in Educational Activities that kids can work on to earn Game minutes. Currently it automatically detects Reading Eggs, Mathletics,  Khan Academy, Ixl, StudyLadder, CodeCombat and quite a number of other apps, but will also work with anything else you designate as Educational. This can be an application or a website.
Kids can do the maths questions provided within the app. These start from Easy and go up to Legend level. You can adjust the Slider to change the difficulty level. However it will also adjust automatically based on your skill level.
Earn Game Minutes by using a range of Educational Apps or websites.
Educational Applications can be added in very easily;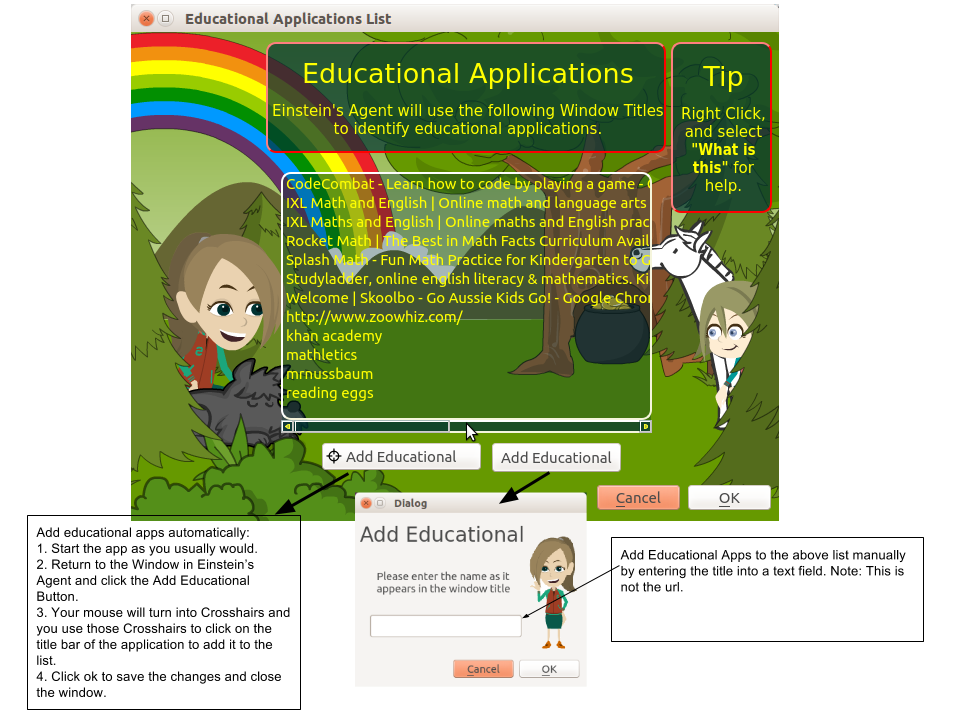 Earning game minutes via the provided Maths questions.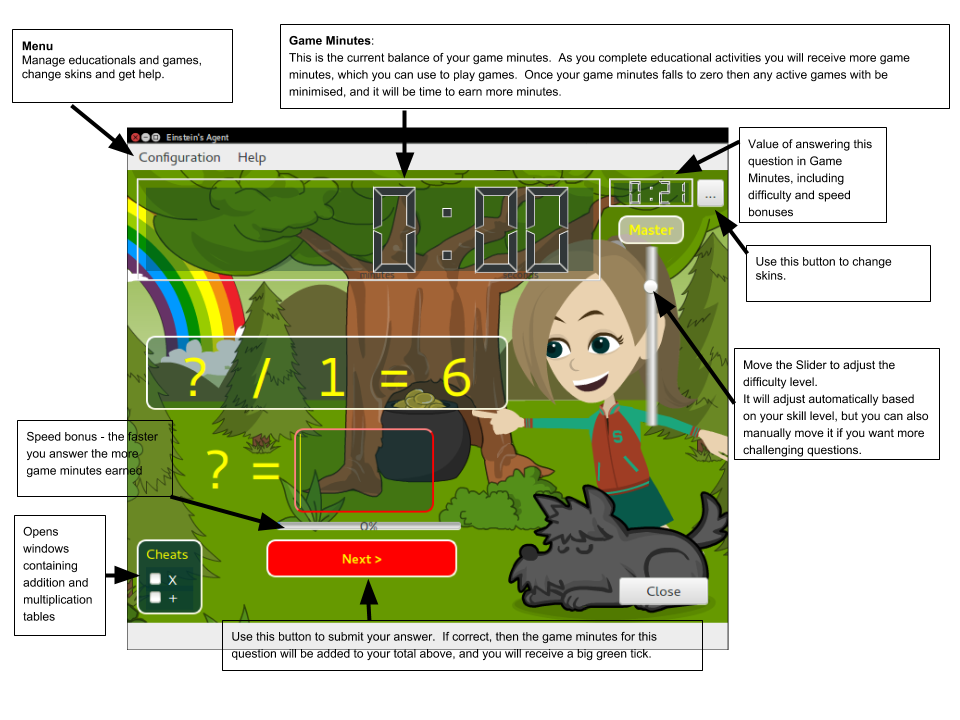 Step 2:  Playing games reduces game minutes.
When the Einstein's Agent utility is running, playing any games that have been added to the games list will reduce game minutes available.
It is easy to add in anything you designate as a Game. A number of games, including Minecraft, are currently automatically detected. Once the minutes run out, kids have to do more educational activities to get more game minutes.
Step 3:  Game Minutes reach Zero.
When game minutes have reached zero and a game on the games list is run, the game will be minimised and Einstein's Agent will prompt the child to perform more educational activities to earn more game minutes.
Step 4:  Kids are prompted to earn more game minutes.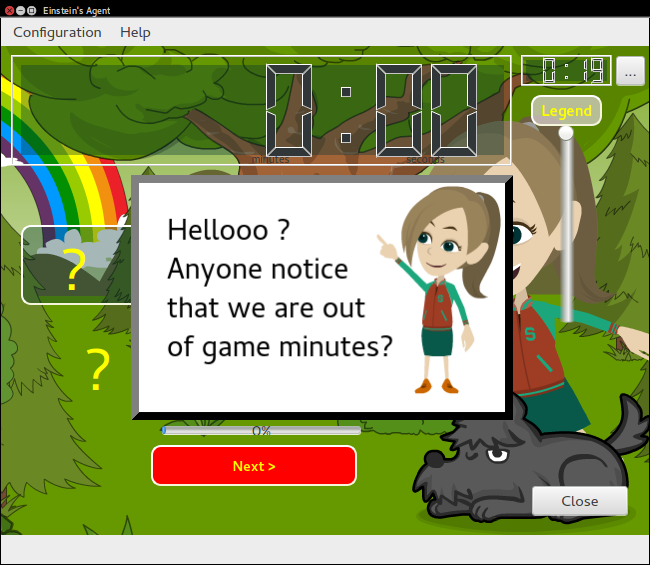 Children learn fastest when they want to learn, and Einstein's Agent draws on your child's enthusiasm for the game to power them through learning/gaming cycles.
Our Standard version is available for download. Our Premium version will have more parental controls and will enable student reporting. This should be available in December. You can checkout the difference between the two versions on our Features page.